Educating, Entertaining, and Encouraging Children is my passion!
With more than three decades of working with children, I've learned a trick or two.  These "tricks" include just the right balance of what children love . . . humor, magic, storytelling, and a talking turtle that steals every show.  Sam the Turtle is a perfect example of the power of entertaining and educating children.  A puppet can hold the attention of all ages.  More importantly, children "listen and remember" when Sam speaks. How do we change the future?  We give the children a reason to listen and learn.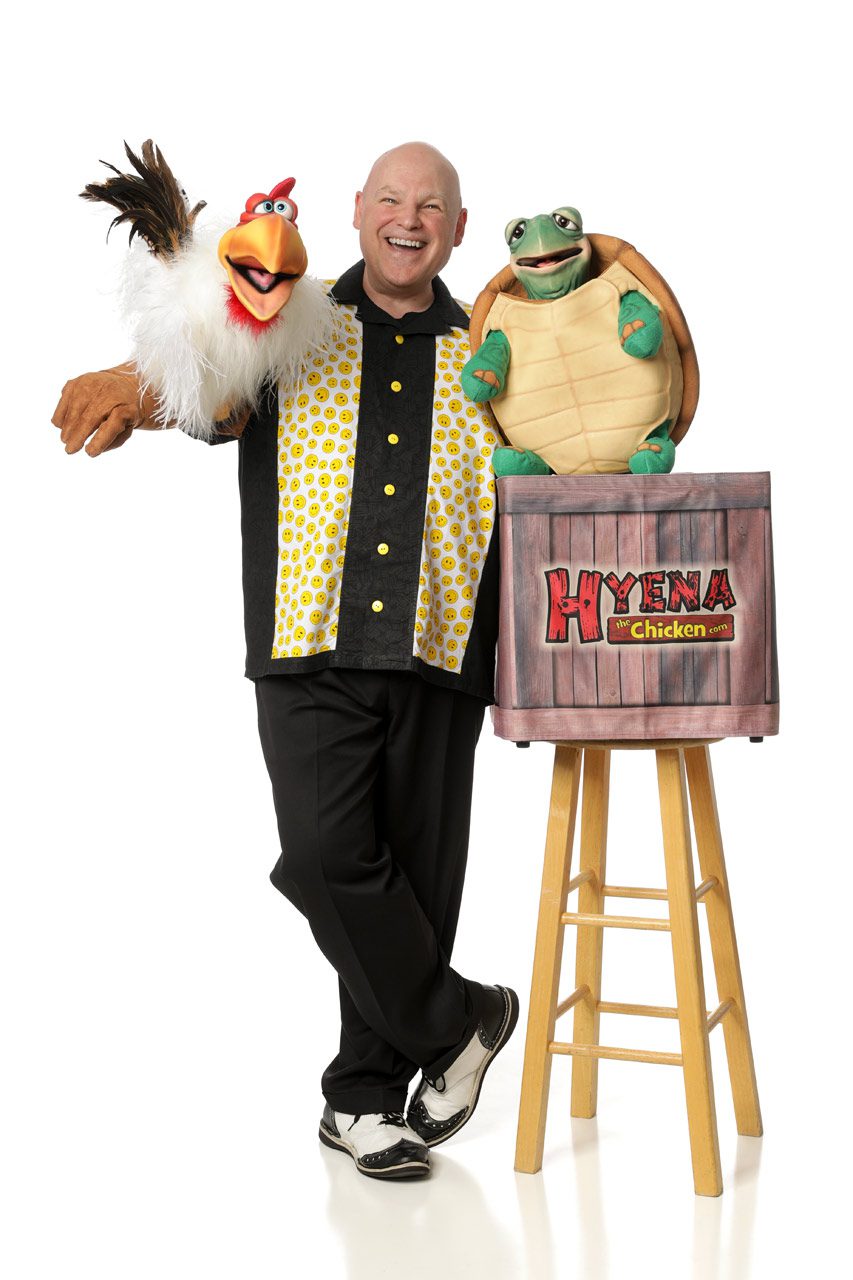 Meet Barry Mitchell
Barry was formerly a street magician in the New Orleans French Quarter. He was formerly a regular opening act for country music stars. He was formerly the featured comedian at Dolly Parton's Stampede Dinner Attraction. He was formerly the Oreo Magician for the Southeast. He was formerly a lecturer at the world famous Magic Castle in Hollywood and the Magic Circle in London, England. He has formerly performed and taught in almost every US state plus England, Denmark, Australia, Mexico, the Bahamas and South Africa. He continues to invent magic tricks, author motivational stories, books, and DVDs.  All this former and continuing experience means he has been successfully entertaining for over three decades.
Meet Sam the Turtle
Sam thinks he's the Star of the show and he could be right.  Barry likes to think he's the reason people enjoy the show.  However, Sam knows the truth.  Sam has been a part of the cast for several years and is loved by both children and adults.  Some suspect that Sam is a puppet and Barry must be a ventriloquist.  Sam says, "Barry is certainly not a ventriloquist . . . HIS LIPS MOVE!"  Sam can hold the attention of all ages.  More importantly, children "listen and remember" when Sam speaks.  Sam even has his own website with downloadable activities for the kids.  www.Samtheturtle.com
Meet Hyena the Chicken
Hyena is a laughing chicken from Indonesia. Laughing chickens are known for their beauty and humorous laugh. However, they are NOT eaten.  Hyena is one funny chicken. Sam says he's an overstuffed chicken nugget. Hyena was new to the Barry Mitchell Shows cast in 2018 and he is becoming a true star in the eyes of the children that meet him.